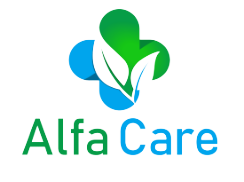 Alfa Health Care & Diagnostic Center, a multispecialty clinic with an A Grade Laboratory. located at Alfa Beta Complex, New Baneshwor is a new venture of Alfa Beta Group, Alfa Health Care is run by young. energetic and experienced team. The center has world class technologies and house equipments from the leading manufacturers in the field like Siemens, Biomeriux, BD, Leica Randox Sysmex Roche and so on.
Vision
To become the leader in the area of the medical center by providing quality health and diagnosis facilities at an affordable cost.
Mission
To ensure individuals seeking employment overseas are properly diagnosed, free from contagious diseases, and medically fit for their work. We care for the growing needs of our community. We build systems for providing health services for individuals, families, communities and populations in general.

Speciality of Our Clinic
Alfa Health Care & Diagnostic Center has been pursuing the aim to deliver world-class patient care services in a comprehensive manner to every individual with an emphasis on quality, service excellence, empathy and patient respect ever since its beginning.In all its endeavors, it has continuously strived to upgrade its facilities and equipments to match world class standards and consistently invested in making available the latest Diagnostic Technologies from the leading manufacturers (Roche, Siemens, Biomeriux, Randox, Sysmex BD, Leica, Amos, etc.). Highest quality of results from the diagnostic samples can only be guaranteed with latest equipment from these leading manufacturers.

Commitment to Quality Care:
Alfa Health Care and Diagnostic Center a Multi-specialty polyclinic is a tertiary care hospital with focus on providing world class and holistic healthcare services with excellence in multi specialties to treat patients with respect, compassion, dignity and ensuring their safety by complying with all legal requirements & significant environmental aspects to maintain adherence with highest standards through continuous quality improvement.

Benefits for Patients:
Patients are the biggest beneficiary among all the stakeholders. We at Alfa Health Care and Diagnostic Center are committed to high quality of care and patient safety. The patients are serviced by credential medical staff. Rights of patients are respected and protected. Patient's satisfaction is regularly evaluated. Provision of Suggestion box has also been made available